Our Golf Cart Battery Brands Offer Performance and Durability
When you need a new source of power for your electric golf cart, you can look to Battery Central Brisbane for a deal on the battery you require.
We strive to offer the best prices on Trojan, US, Supreme Battery, branded industrial deep cycle lead acid batteries for use in golf carts, solar power systems, electric vehicles and more. We supply 6, 8 and 12 Volt batteries to suit most 36 and 48 volt golf cars with door to door local delivery at very low rates.
The major players in the alternative vehicle industry such as Club Car, Yamaha and EZGO only use Supreme, US Battery or Trojans as they are tried and tested with over 50 years of product development.
Many other brands are available such as Exide, Century, and Interstate.
When building a Renewable Energy power system, one of the most important parts is the battery bank. Flooded lead acid deep cycle batteries are frequently used in RE Battery banks as they are cost effective and energy efficient. All Lead Acid batteries are also 100% recyclable.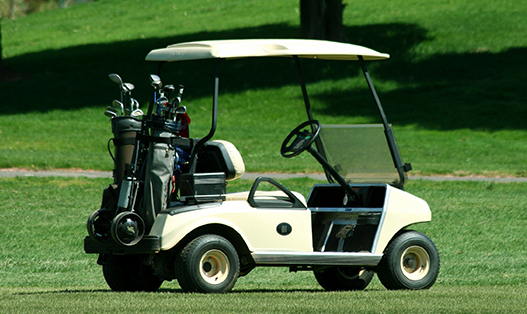 Efficiently Run Your GOLF CARTS
To most efficiently run your golf cart you will need to be specifically using a 6 volt, 8 volt, 12 volt "Golf Cart" battery. These batteries have thicker plates than your standard car starting battery. These thicker plates are able to endure longer periods of charging and discharging with less effect on its lifespan.
Often first time buyers will be tempted into a Group 24 or 27 RV or deep cycle marine batteries. These are 12volt batteries and are essentially a cross between starting and deep cycle batteries.
Golf carts and other batteries:
Aerial Work Platform/Access
Floor Machine
Golf & Utility Vehicles
Marine
Recreational Vehicle
Renewable Energy
Arrow Board and Traffic Light