Replacement Wheelchair Batteries, Mobility Scooter Batteries and Power Chair Batteries:
You Won't Buy A Better Battery
We pride ourselves on old-fashioned service. We'll take time to test your battery to make sure it actually needs changing, recommend the right battery for you and fit it with care.
We'll also advise you of the best way to look after your new battery so it stays in tip-top condition for years to come.
Stay active and on the go with a quality, dependable mobility battery from Battery Central Brisbane. You or your loved one will have so much more mobility and mileage out of a battery-operated mobility scooter when you purchase the right Gel or AGM battery for the equipment.
Your best choice of mobility battery packs for all the top brands and models of mobility products. Our mobility scooter batteries are of a premium quality, of identical or exceeding quality than that of your original scooter, wheel chair, or power chair battery.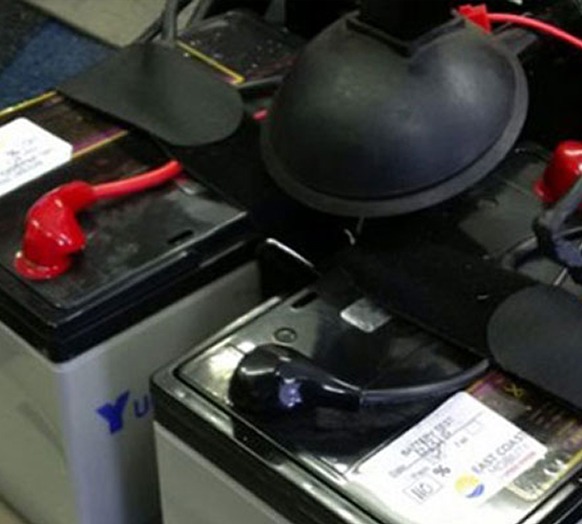 How Long Do Scooter Batteries Last?
In general, as long as 2 years if looked after. It all depends on use and care. The scooter should be charged once a week if not being used. Mobility scooter batteries cannot be overcharged as the charger cuts out automatically (If it is working correctly). It usually takes about 8 hours to recharge if the meter is low.
Batteries are maintenance free: they can be tipped over, etc without spilling and they don't need to be topped up with water. In general, the life of a deep cycle battery is determined by its quality and by how many cycles it has been through – usually in the vicinity of 200-300 cycles if discharged fully, but more cycles if it is only partially discharged. If the battery is discharged by only 20% and then recharged, it will last longer than one that is discharged by 60% and recharged – i.e. it will have more cycles.
Batteries also last longer if they are stored in a charged state, not a discharged state. So it is best if your scooter is charged every night after use. Leaving a battery in a discharged state damages the battery. It is also better to leave the charger "ON" at all times if the scooter is not in use. Batteries reach their peak performance after about 20 cycles.
Need a battery for anything else in your home? We stock batteries for laptops, mobile phones, watches, hearing aids etc. Call us on
(07) 3194 8805
Mobility Scooter Battery Chargers
At Battery Central Brisbane we stock a range of 24 v chargers ideal for mobility scooters.
Our most popular chargers have a 3 pin plug and a simple on-off switch.
These chargers are fully automatic so you can leave your scooter plugged in.
We have the experience and knowledge to recommend the right charger for your scooter.
And if you're not sure if your charger is working properly – bring it in and we'll test if for you, free!
Mobility Scooter Batteries in Stock
We carry a large range of mobility scooter batteries to suite most models. Ranging in size from 10A/H up to 105A/H. All batteries have a minimum 12 month warranty. Some of the larger ones have a 2 year warranty.
We carry batteries in both absorbed glass mat (AGM) and Gel format, and will always recommend the most appropriate battery for your needs.
We will be delighted to chat about the battery options for your scooter, how to extend your range and how to make sure that your charger is keeping the battery in tip-top condition. If you would just like us to check your batteries, or your charger, we'll be happy to do so free of charge.
We stock Maxon Power, Neuton Power, Fullriver, Amptech and Vision Batteries and can supply Gel Tech, Powersonic and many more.
All Our Mobility Batteries are fitted completely FREE