Battery Central Brisbane offers a mobile battery fitting service for our mobility scooter customers in selected Brisbane, Ipswich, Logan and Redlands areas. Our technician will come to you.
Experience has found that most mobility batteries have failed prematurely because of unrelated issues with the scooter or have incorrectly fitted batteries.
Having your scooter maintained and serviced regularly by a reputable company will ensure maximum life out of your batteries.
Here is a list of common issues to be kept in check that could prematurely shorten the life.
Brakes sticking
This is a common fault; it not only wears brake parts but also puts excessive load on your engine and batteries.


The battery charger is not charging correctly
Not using the correct charger and settings will prematurely shorten the life of the batteries


Controller faulty
A faulty controller will put excessive wear on the engine and braking system.
Damaged and faulty wiring & sockets
Poor wiring and fitting can overheat and cause a fire.


Incorrect batteries fitted
Most quality brand mobility scooters come out with EV Gel batteries designed to handle that application; replacing them with batteries not intended for mobility scooters will cost money in the long run.


Engine bushes wear
Worn bushes will arc out and put excessive load on the batteries but prematurely shorten the motor's life.
As a local business, we have always strived to give customers value for money, motivating us by providing quality service.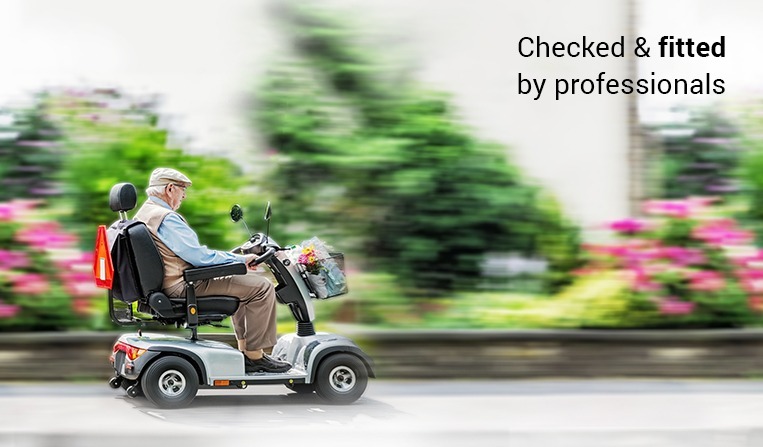 What's included in your replacement service?
Fit new batteries that are designed for mobility applications.
Check that the battery charging system is fully operational.
Check battery wiring & terminal connections.
Check the battery charger is operating correctly.
Test the mobility scooter is operational.
Take away your old batteries for environment-friendly recycling.
Here are some packages we have put together for you.
Not sure about what batteries would work best for your mobility scooter?